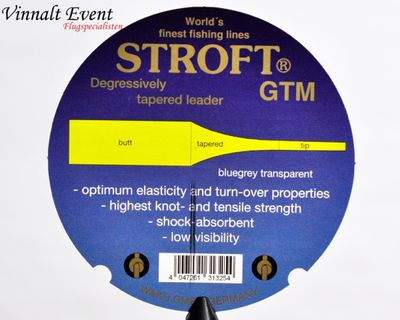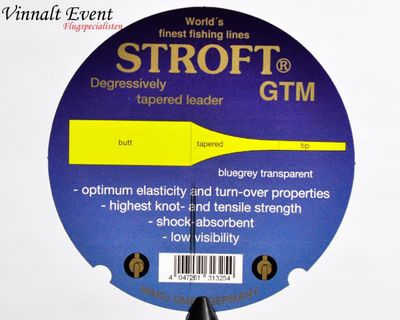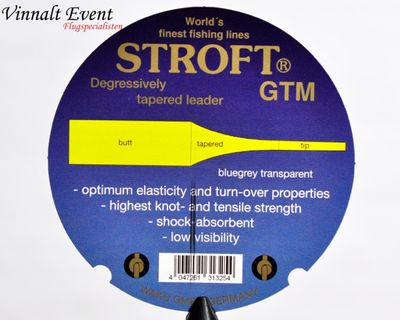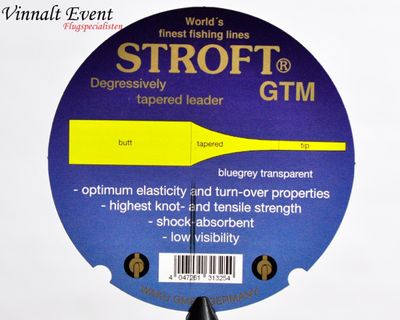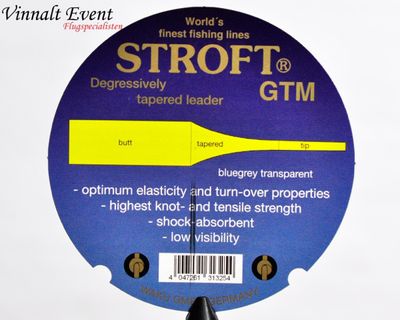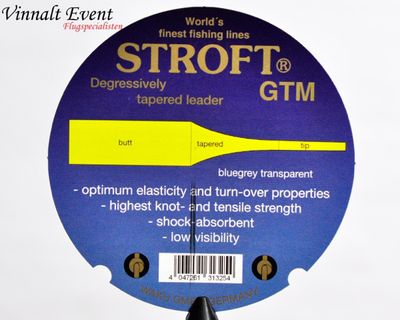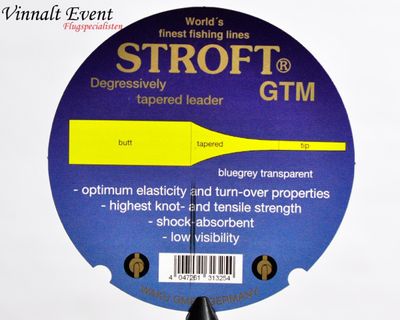 Stroft GTM Tapered Leader 12'
375 cm long. Tapered leader. 0.12 mm to 0.27 mm.
Read more
---
Description of Stroft GTM Tapered Leader 12'
Stroft GTM Tapered 12'
A line that really delivers what it promises. Breaking strength and Dimension approved in EFTTA's Line test. Makes strong knots as it is silicon and Teflon hardened.
The hardening of the surface of the line means that it is not affected so much by sunlight and wear 'n tear.
From 0.12 mm - 0.27 mm.